I need to change my name, email address, or password.
While we can't change this info for you for security reasons, changing these details is easy.
Here's how to update your student profile:
First, click here and make sure that you're logged in.
Next, click here to edit your student profile.
Alternatively: You can find your profile by clicking on the icon in the upper right corner of your course dashboard and then on "Edit Profile".
Update any necessary details and click "Save".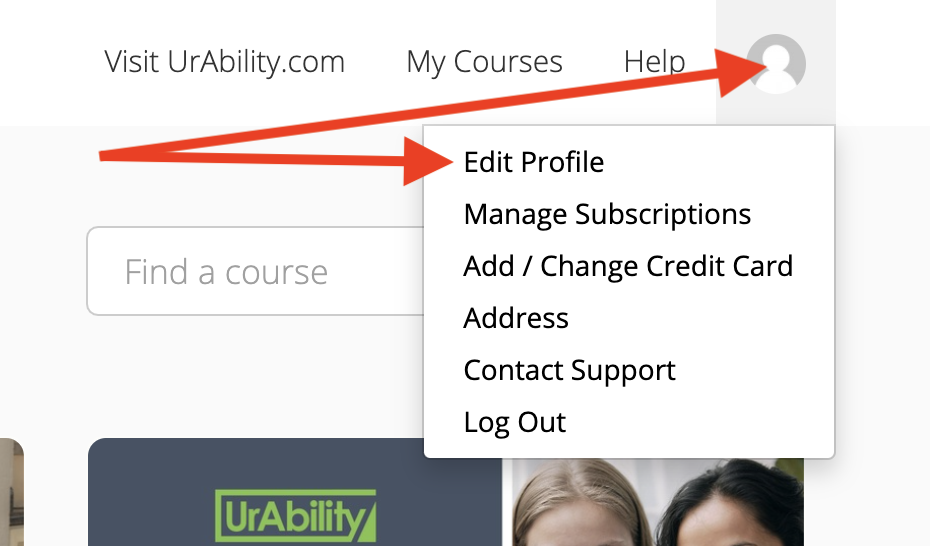 If you're enrolled in one of our certified courses, updating your name in your profile will automatically update it on your Certificate of Completion.
Complete and continue