I've finished the course. How do I get my certificate?
Your course certificate is automatically issued after you have completed 100% of the lessons in the course.
You can find your percentage complete inside the course at the top of the curriculum: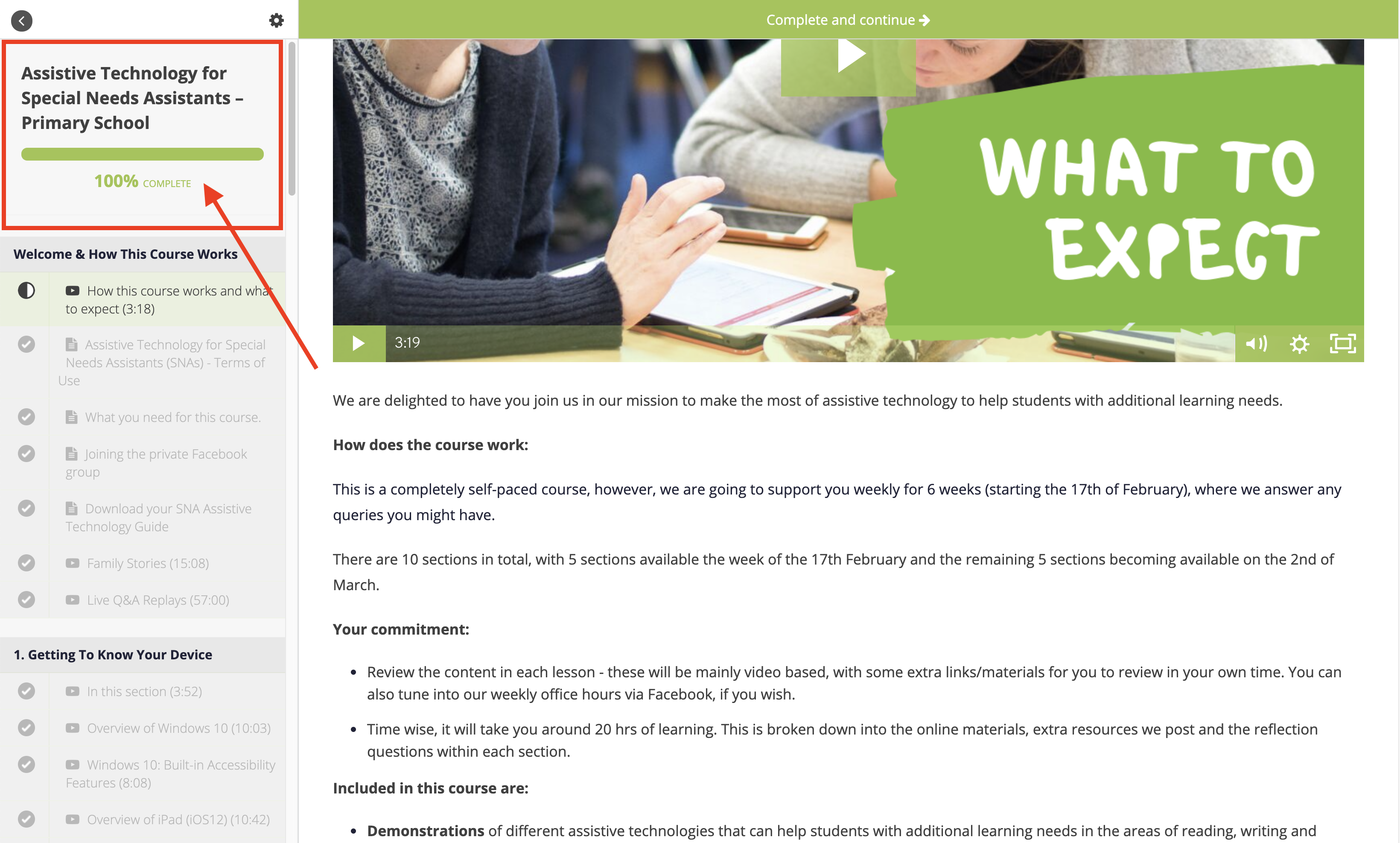 If you believe that you have completed the course but your total does not show 100% complete, you can find incomplete lessons in the menu on the left.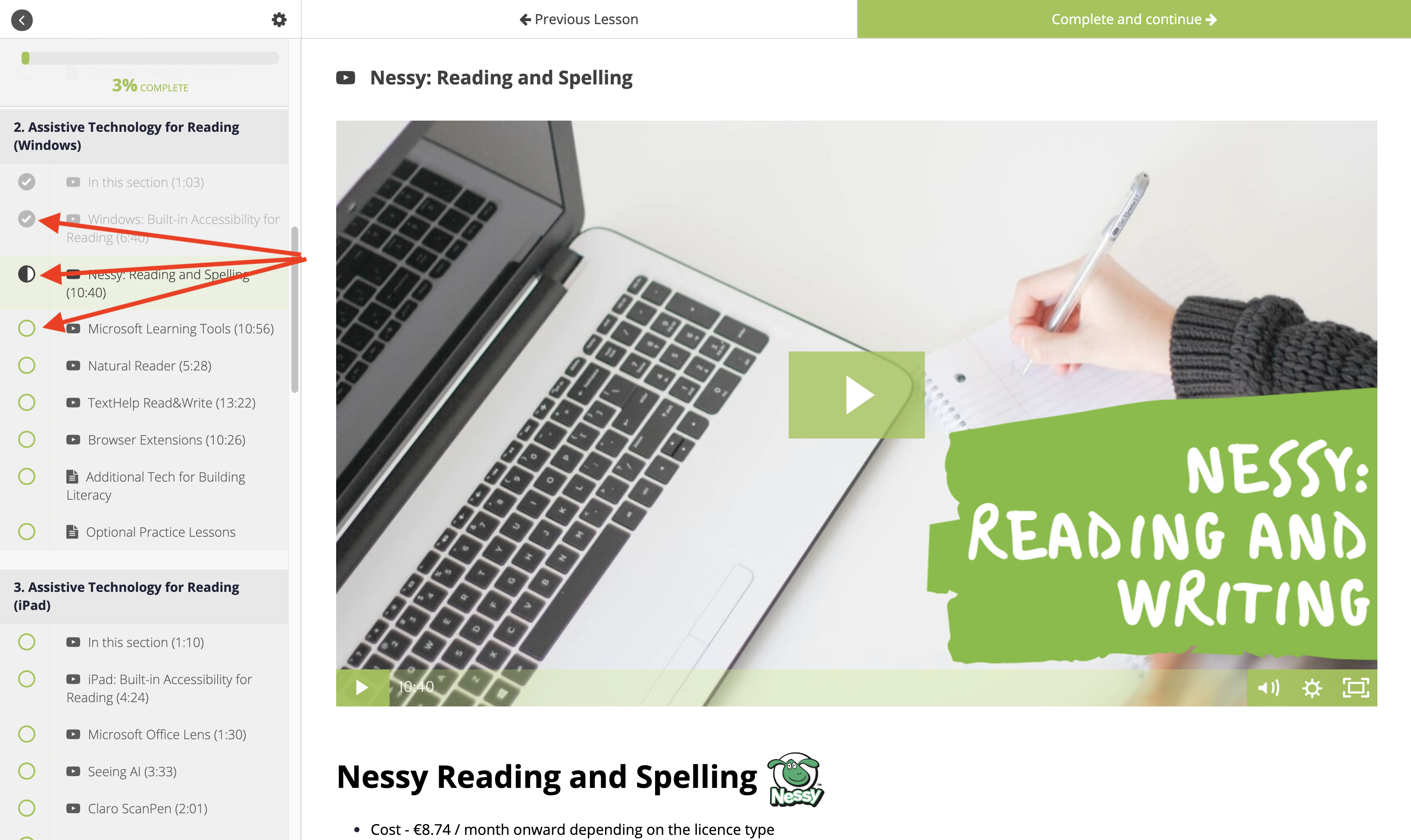 A checkmark means that a lesson is complete.
A half-circle is the lesson you are currently viewing.
An open circle is an incomplete lesson.
Look for any incomplete lessons with an open circle, watch those lessons, and then click "Complete and Continue" at the top to mark them complete.
Once you've completed 100% of the lessons in the course, we will automatically send you an email containing a link to your certificate, and you'll also be able to download it from inside the course.