How can I update my name or email address for the course?
For security reasons, our online course platform does not permit us to update your name or email address for you. Fortunately, you can do this yourself quite easily.
2. Once inside the course platform, click on this icon and select "Edit Profile":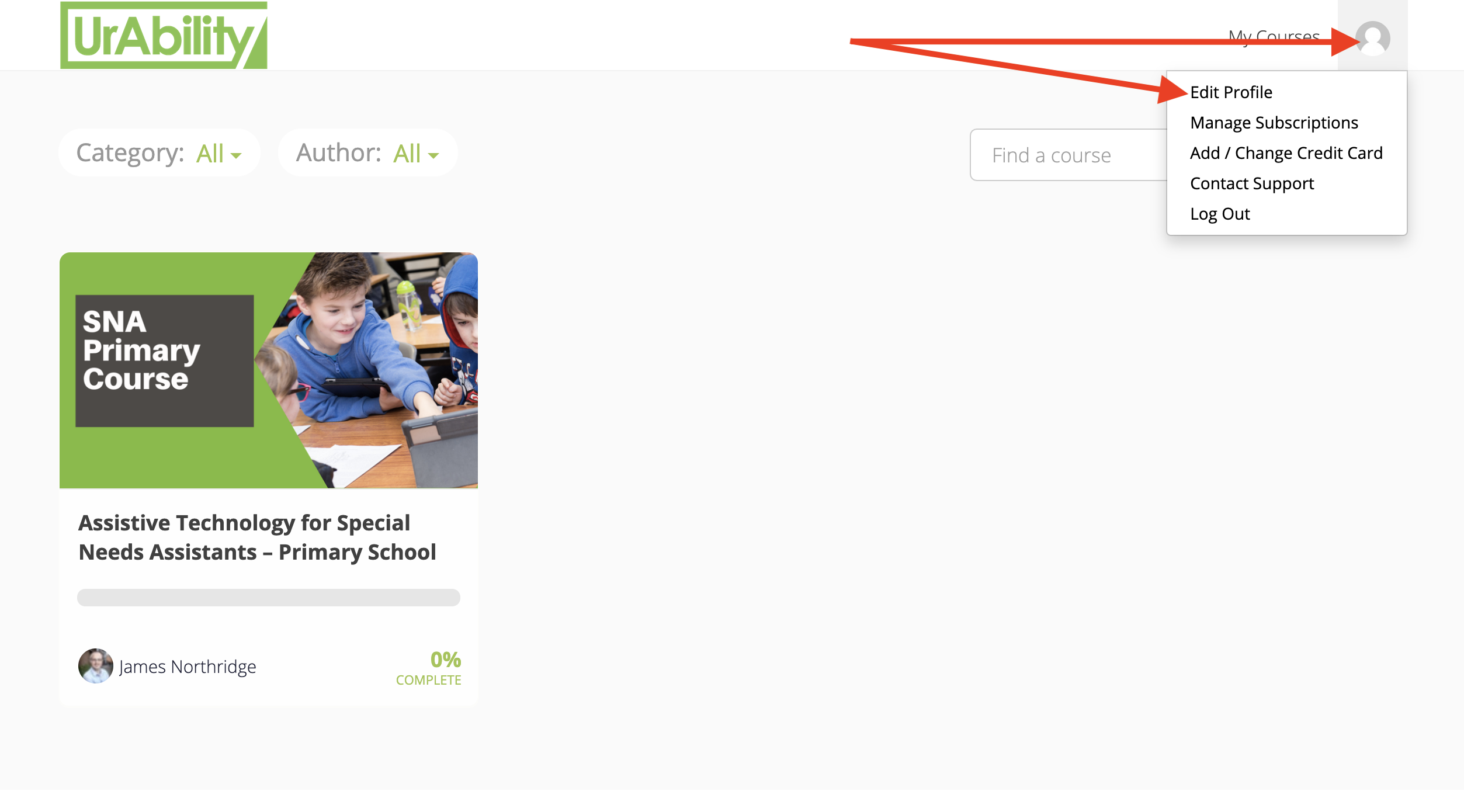 3. On the next screen, click "Edit Profile" again: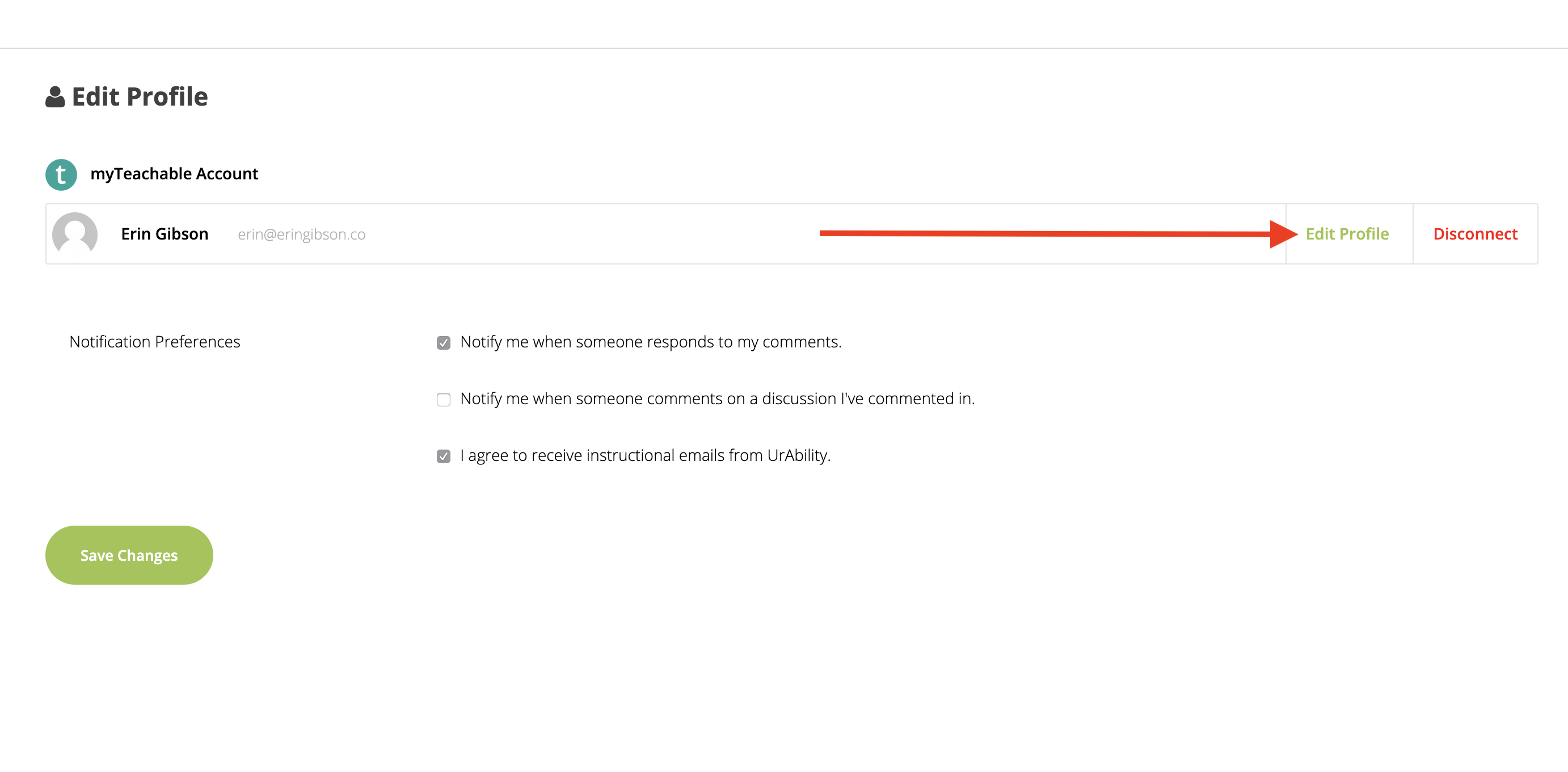 4. From this page you can update your name, your email address, or your password. Make sure to click "Save Changes" when you're finished.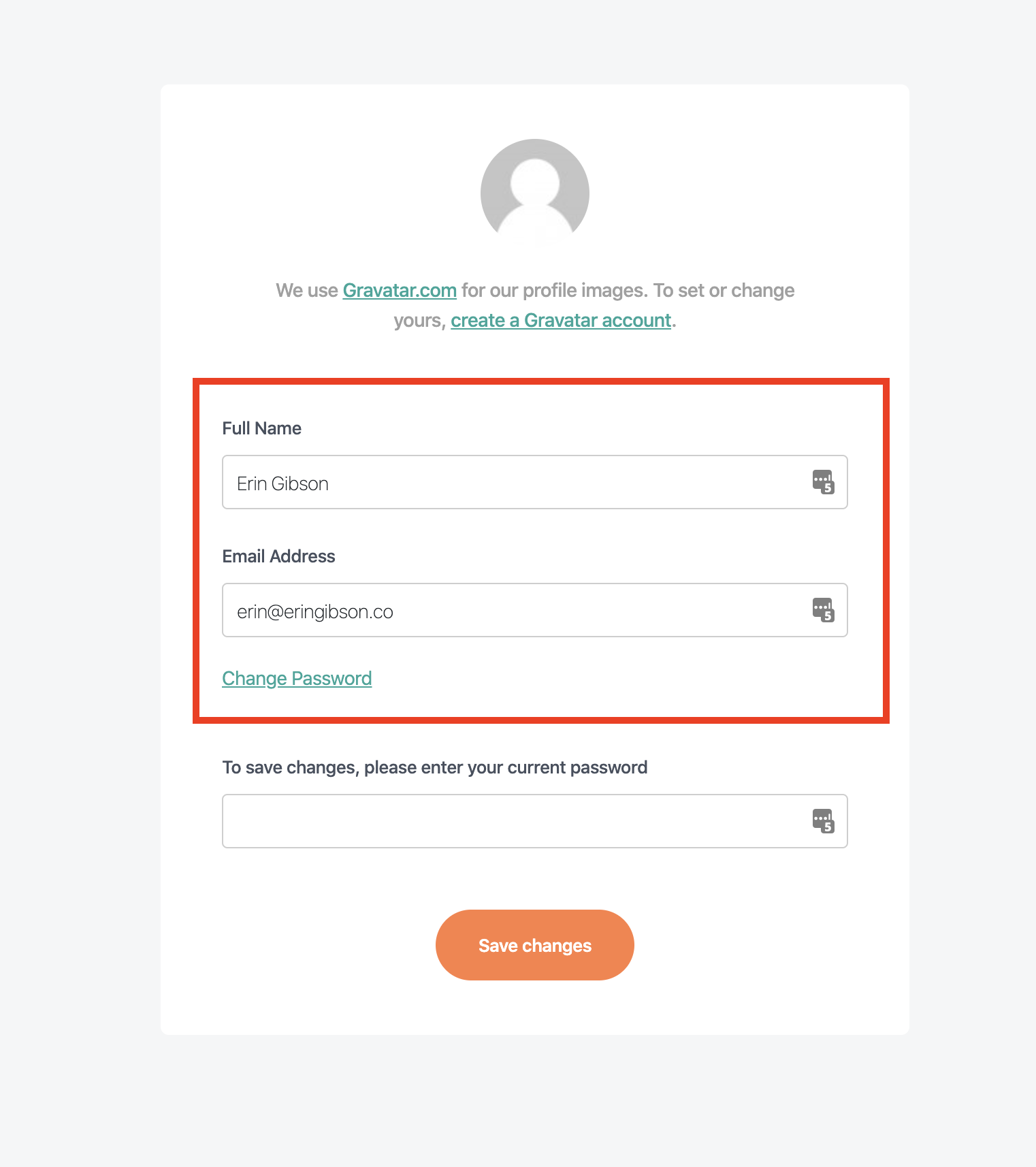 That's it! If you are an SNA and you're updating your name to correct it on your course certificate, you can now return to the certificate notification email you received and click the link again. Your name on your certificate should automatically update.